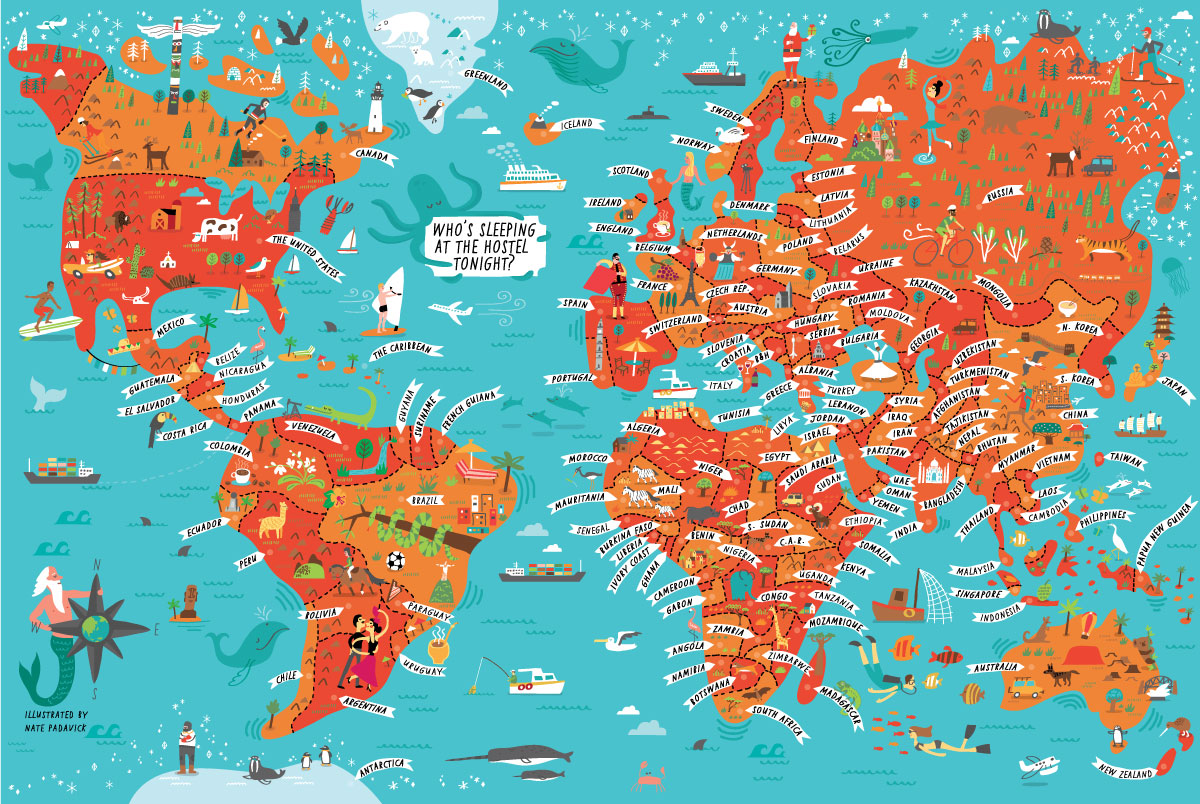 NY Loft Hostel
Map location: the world
Art Director: Vanessa Pava-Villamizar, First Consul Development
Description: This illustrated map covered the entire back wall behind the reception desk at the NY Loft Hostel in Brooklyn. An LED pin-light protruded from each country on the map. A particular country's light was lit when one of the hostel guests came from that country. This served to help build community and awareness among guests and strengthen the hostel's global reputation.