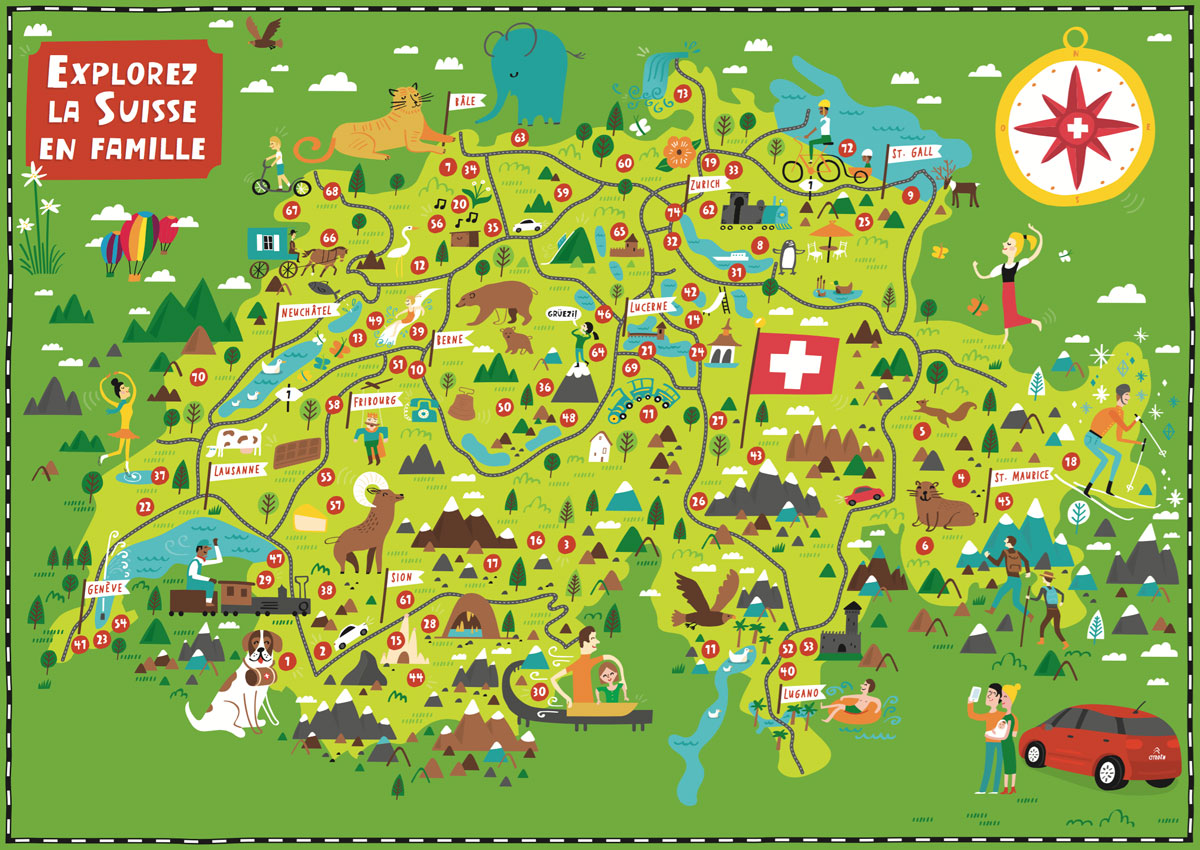 Citroën
Map location: Switzerland
Art Director: Gabriel Mauron, Carolyn Prince, and Laurine Veuthey, HAVAS Worldwide
Description: This map is placed in a mama box, a toolkit distributed to 50,000 future moms per year in Switzerland. As a sponsor of this toolkit Citroën decided that in lieu of placing a promotional leaflet in the box, they wanted to provide future moms (and dads) with something useful. Hence the idea of creating this map that shows many activities that can be made with a toddler or with kids in Switzerland.