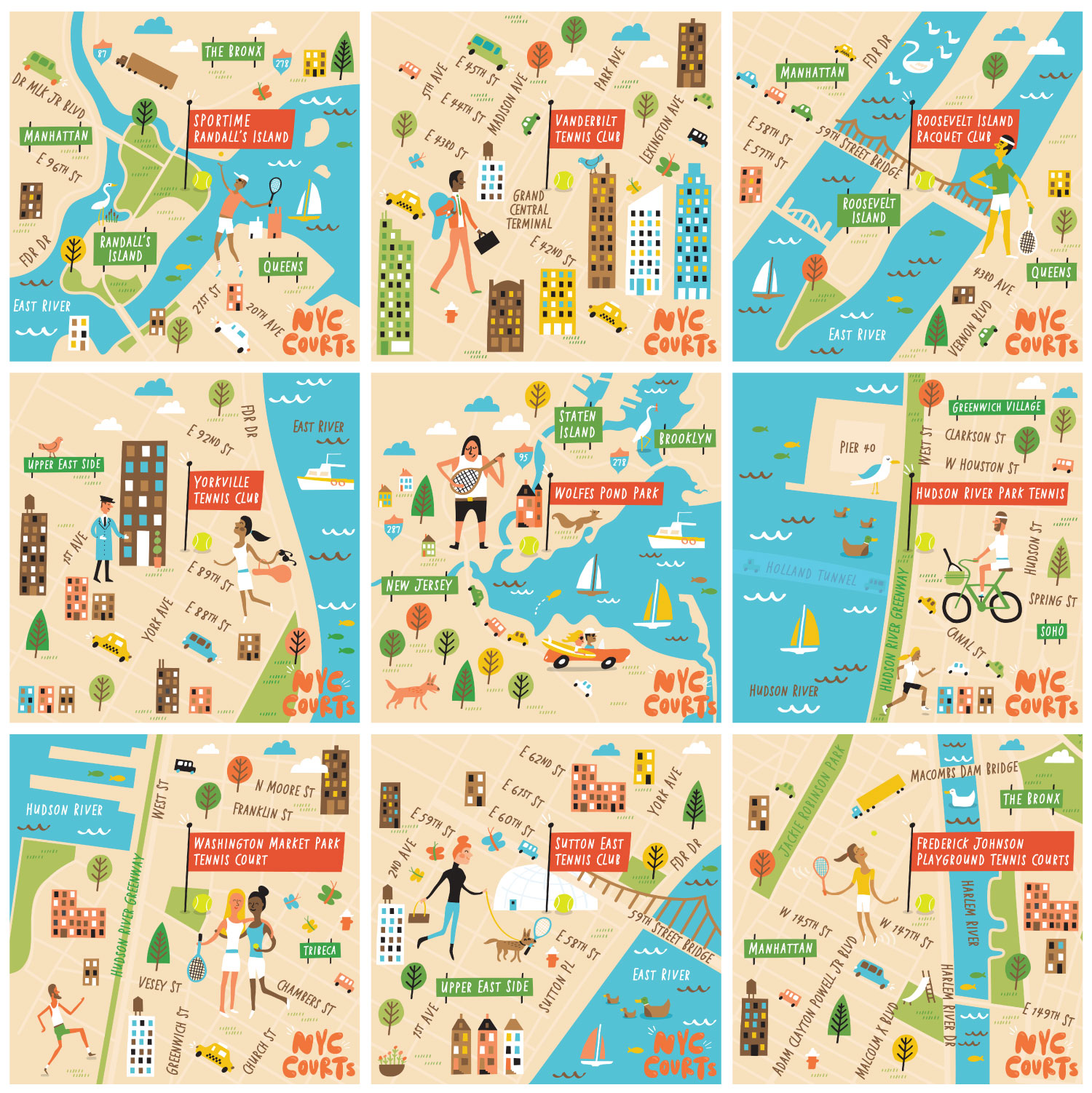 IBM & The US Open
Map location: New York, NY
Art Director: Eddie Pak, Ogilvy & Mather
Description: This series of illustrated maps features many of the best public tennis courts in the five boroughs of New York City. These maps were produced to further engage locals in the sport. They were reproduced both in print and online.