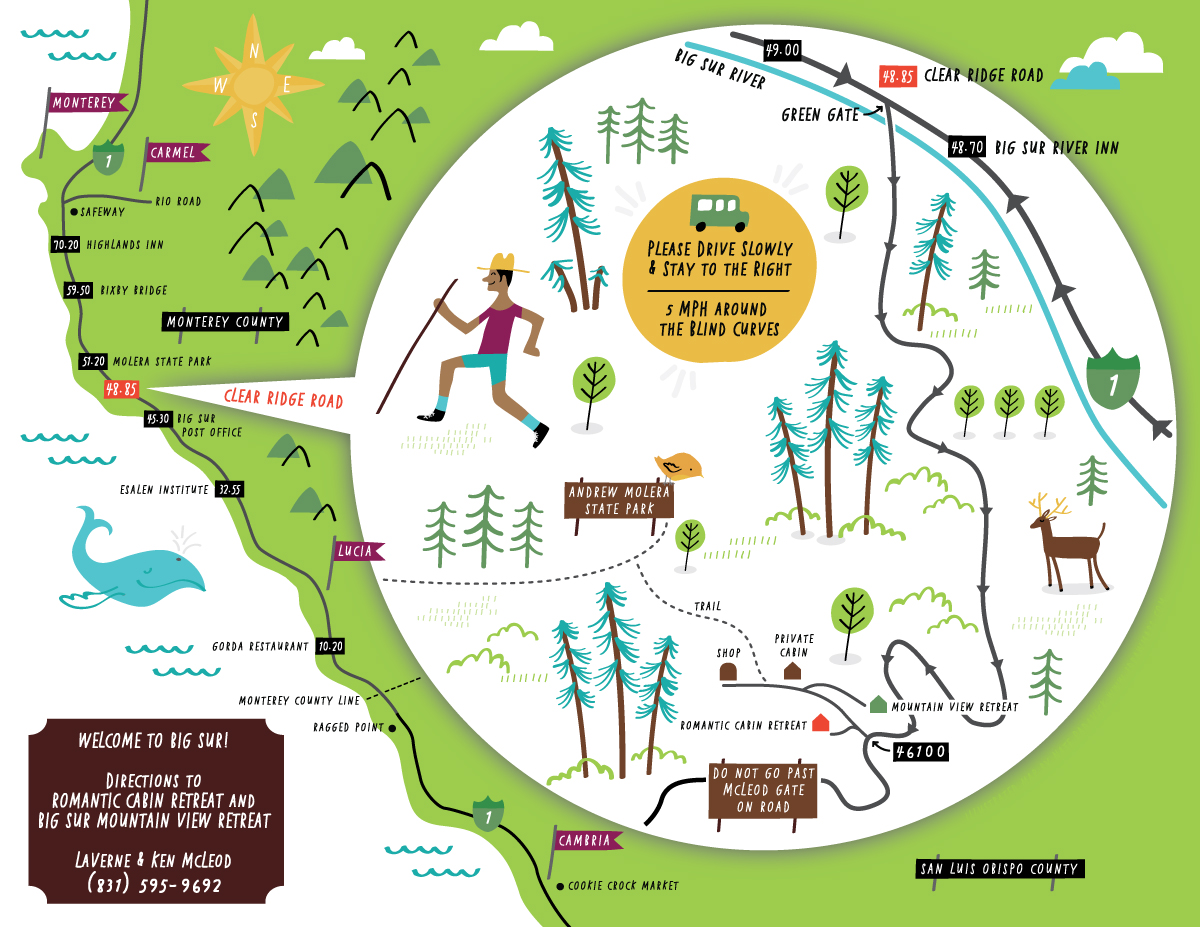 AirBnB Rental
Map location: Big Sur, CA
Art Director: self-directed
Description: I stayed in this lovely cabin on a recent vacation and met the owner. She expressed her concern over how tricky it is to find this cabin and I offered my mapmaking services. Together, we created this illustrated map which she uses for both directions and promotion.