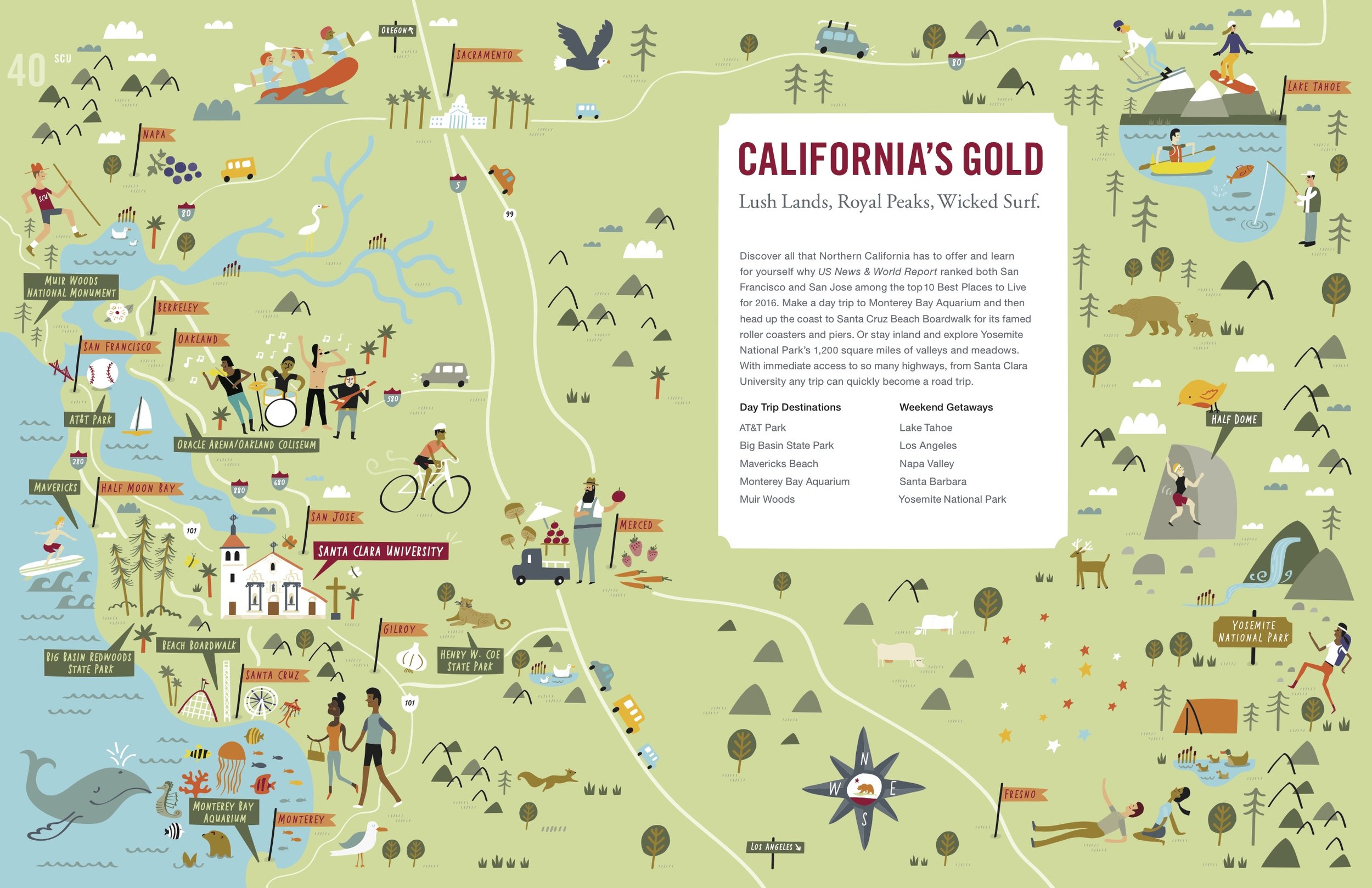 Santa Clara University
Map location: Santa Clara, CA
Art Director: Keith Pacoma, Michael Patrick Partners
Description: For their 2017 view book Santa Clara University used illustrated maps to convey not only the beauty of their campus, but also the richness of the Bay Area in general. These maps feature the unique architecture of the area along with the many activities and landmarks nearby. And, of course, a major shout-out to all the amazing employers based here.