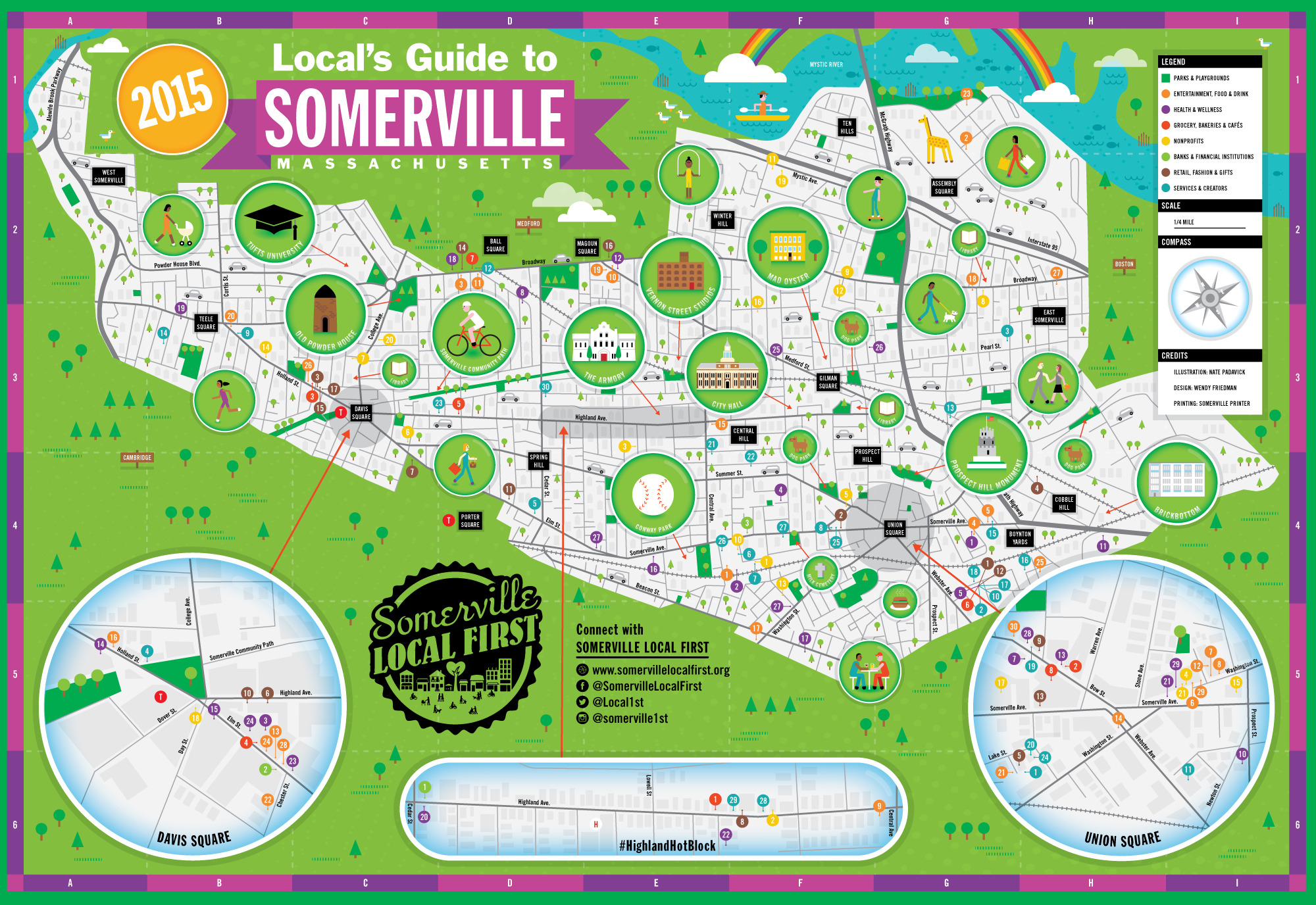 Somerville Local First
Map location: Somerville, MA
Art Director: self-directed
Description: Somerville Local First is a non-profit local business development association. In addition to promoting independently-owned businesses this map features famous landmarks and bicycle routes throughout the city. The numbered pinpoints are decoded in a 2-inch margin surrounding this map.